Hand-Dyed Overalls and Apparel from North Mississippi
I designed pocket-sized "guides" and price tags for a small business out of Water Valley, MS. These cards come in the pocket of the overalls or pants to both explain how to care for them and to add something special to the packaging. I enjoyed collaborating with the business owners in designing something that fits well with their existing branding while adding my own personal touch.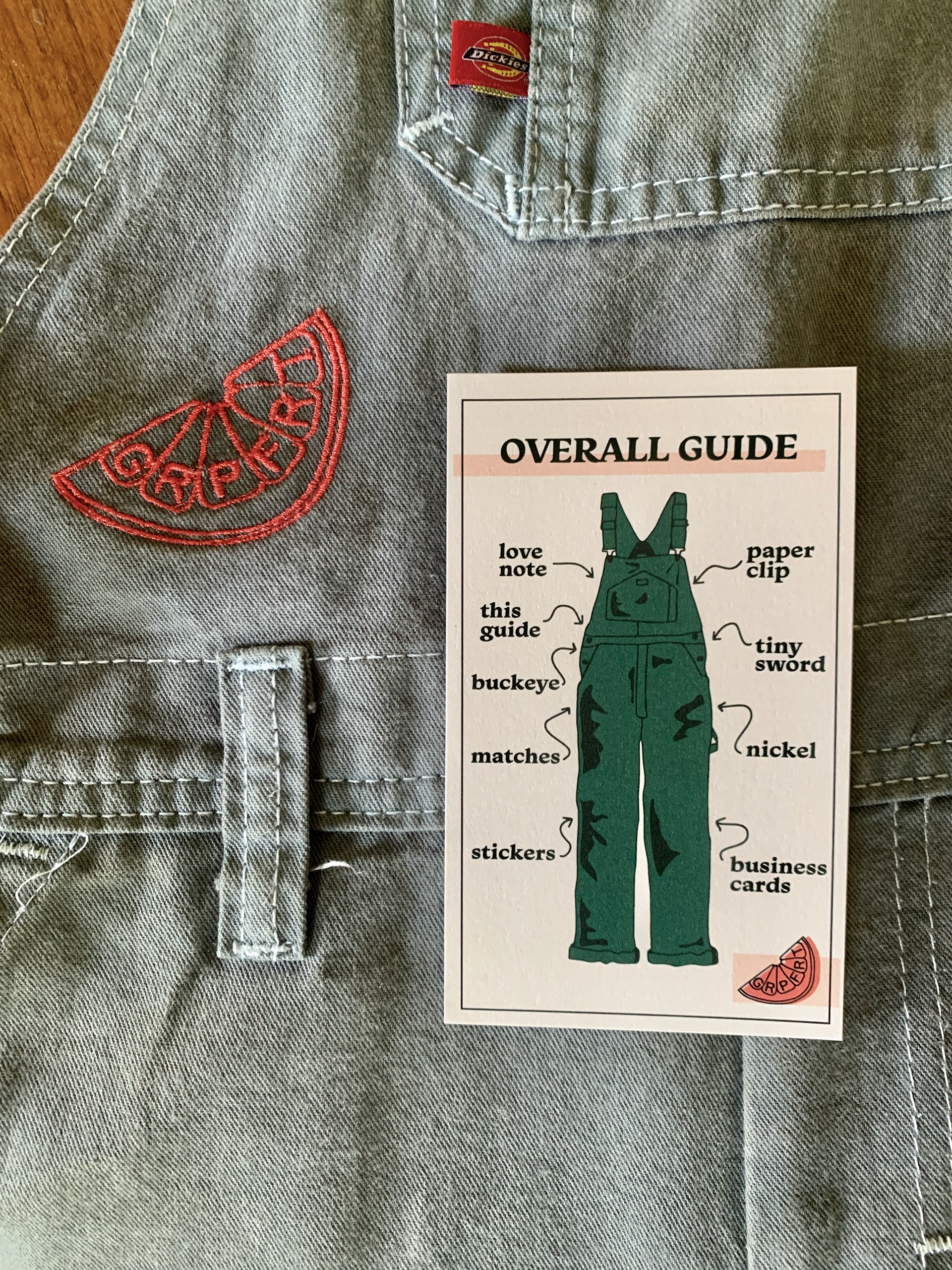 The owners of Grapefruit commissioned a sweatshirt design following the overall guides that showed their locally famous porch in Water Valley, MS. The illustration shows some recently dyed garments hanging on a clothes line, similar to what is often found on their porch.  The sweatshirts will be printed in September 2022, then will be hand-dyed with solid and tie-dyed patterns following printing.
I designed a logo and label for a coffee beverage that is served in the Union P.O.D. on the University of Mississippi campus as well as many small businesses around Oxford, MS since September 2022. 
This logo was commissioned for a small online-based thrift store out of Oxford, MS. The logo will be used mainly for social media.
Oxford Canteen: 2020-2022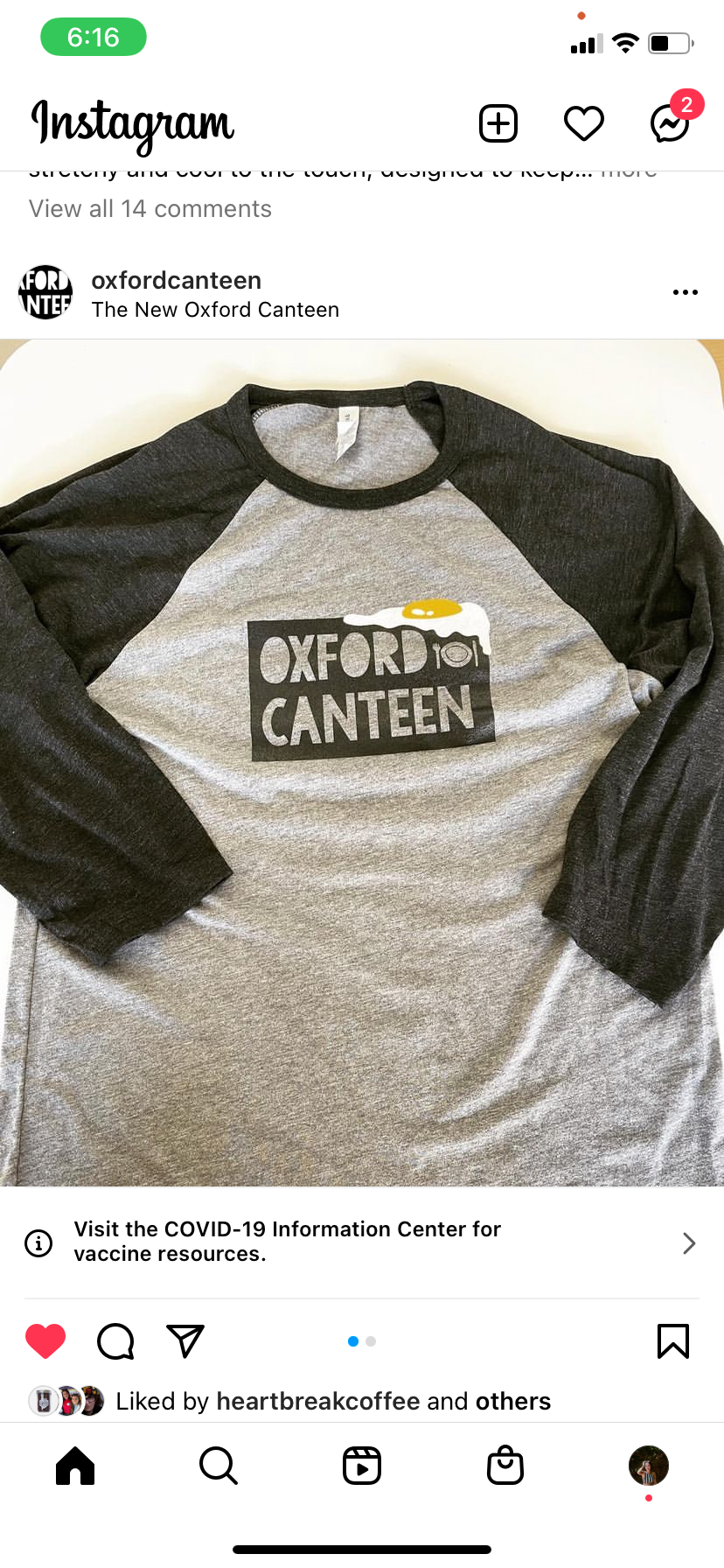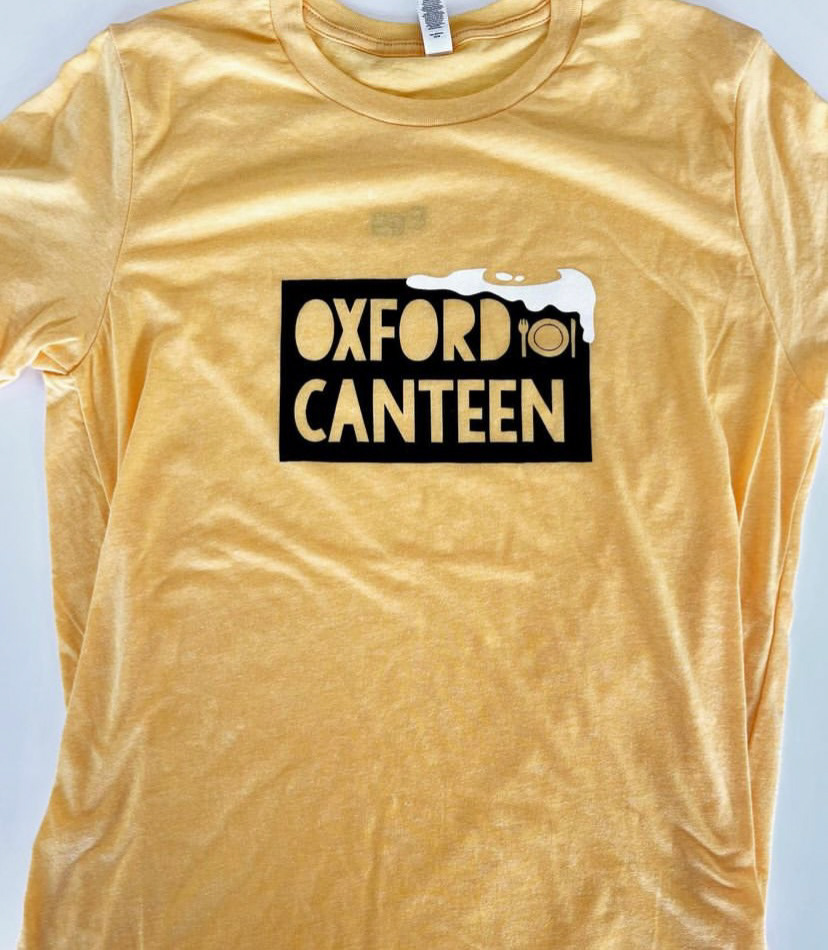 During the two and a half years I worked at Oxford Canteen, I created various commissioned designs for the restaurant as well as doing menu board lettering and designing daily specials cards.  I always enjoyed getting the opportunity to use my creative skills in my service industry job and feel supported by my work community. 
Early in my digital art education, I designed a t-shirt for Uptown Coffee as well as doing the lettering for their menu boards. Although there are many edits I would make looking back on this project, I still appreciate it for the hand-drawn feel and the skills I gained by working through the initial challenges of starting digital art.